Do I Need The Dehumidifier Service?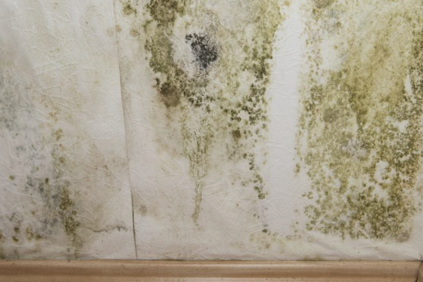 Before we answer that question, here is a quick education on mold & mildew.
What is Mildew:
Mildew is a type of mold, and is defined as a thin, superficial, usually whitish growth consisting of minute hyphae (fungal filaments). Mildew spores exist everywhere; however, they will not grow and spread unless certain conditions are met. Generally, the following conditions contribute to mildew growth.
Mildew thrives on organic materials such as paper, leather, natural fibers, or surfaces coated with the slightest amount of organic matter.

Mildew growth may occur anywhere between 32°F to 95°F.

Mildew requires moisture. Mildew growth may occur anywhere between 50% Humidity and higher with 60% - 93% humidity being the optimal growth range.

Humidity (inside your vehicle) would have to be below 60% to stop all chances for mildew growth.

The average monthly relative humidity in Jacksonville is 72%!

So, according to the relative humidity we are in the danger zone year around for mildew.
How to prevent mildew growth.
Control the humidity inside your vehicle / RV and keep it below 60% is the only way to help insure against mildew.

With our Dehumidifier Service we keep the humidity down to 50%

Other perks of keeping the humidity low are:

Prevents that musty smell. (Ever spill water in your car then it sits in the sun for a couple day? YUCK)

Prevents that old camper smell that many RV's get after a few years.

Keep the refrigerator turned off (Doors blocked open).

This will keep your refrigerator smelling fresh and ready to go when you pick it up.
So back to the original question. Do I need the Dehumidifier Service?
Ultimately this decision is totally up to you. You are however most likely missing one of the key components to making this decision. What is the humidity level inside your vehicle, Motorhome or RV? If you're not sure we can help you there. As part of our new customer check in procedure we measure the humidity level inside and if it's over 60% we will contact you with our recommendations.

Keep in mind if you decline this service you will not get the good smell benefits mentioned above or mildew control if the humidity ever raises in your vehicle or RV.
Whats included in the service?
Use of our High-Tech Dehumidifier Units with remote (outside of vehicle / RV) moisture collection reservoirs.

Monitor daily and empty as necessary the reservoirs filled with water removed from the vehicle / RV. This can be up to 2-3 gallons per day depending on the size of the vehicle and the inside and outside humidity levels.

Hookup and removal of the Dehumidifier Unit into your vehicle as you come and go from our facility.
FAQ
:
Can I use my own dehumidifier and just have it drain into the shower?
No. Unfortunately that's a bad idea! Heres the problem. The average size of a grey water tank (the tank the shower drains to) is 40-50 gallons. So, if the dehumidifier is producing 2-3 gallons a day your tank will be full in less then a month. Well what happens when the gray water tank is full? The shower overflows into the RV. We have seen this happen and it's a bad idea.
Can I do the dehumidifier just for the summer months?
Keep in mind that the average relative humidity in Jacksonville is 72%, well into the mold creating humidity levels pretty much year around. Just because the most humid months are in the summer doesn't mean the humidity year around will not serve to grow mold.

Ultimately the decision is up to you, but we highly recommend the dehumidifier service if the humidity reading inside your vehicle is over 60% when we check it in. We will let you know if this is the case.